Civil Division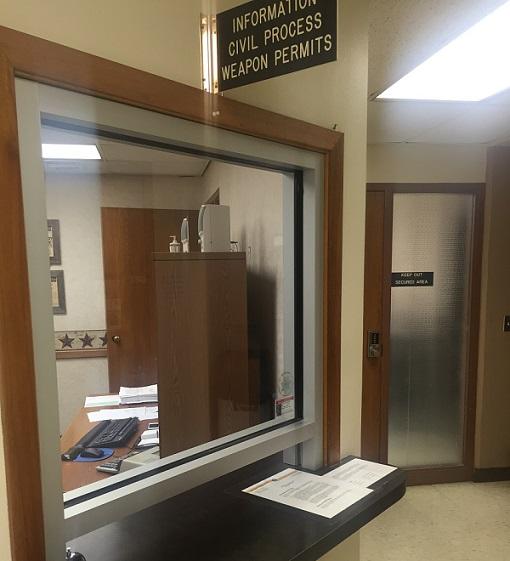 ---
It is the goal of the Civil Division to serve all received process in a reasonable and timely manner while maintaining an impartial stance between all parties involved or having an interest in a case.
This Division provides cost effective, credible service and successfully serves most defendants. However, the case is civil in nature and the Sheriff cannot utilize criminal investigative tactics such as stakeouts or computer inquiries (DMV, arrest records, etc.) to serve process.
The Civil Division of the Ida County Sheriff's Office consists of one full-time civil clerk. There are numerous types of documents that are processed within this division. All sheriff's deputies are responsible for the service of these documents. Examples include small claims notices, orders, subpoenas, garnishments, evictions, sheriff's sales, condemnations, mittimus' and arrest warrants.
FEES FOR CIVIL PAPER SERVICE
Service fees: All notices/orders: $30.00 (plus $20.00 for serving each additional person at the same address)
Subpoena: $35.00
Garnishment & Interrogatories: $90.00
Mileage fees: (paid after service is made, as incurred - $.58 per mile)
NOTE: Before the Ida County Sheriff's Office will serve any civil papers, the Directions to Sheriff will need to be completed, to include the name(s) of the individual(s) to be served and the billing address of the plaintiff/attorney. A fax number or email address should also be sent if available. The sheriff's office will send a billing statement after service has been completed. Once payment is received, the Return of Service will be sent to the appropriate Clerk of Court office.
THE IDA COUNTY SHERIFF'S OFFICE CANNOT GIVE LEGAL ADVICE


Scheduled Sheriff's Sales:
Contact information:
Lena Hawthorne, Civil Deputy
lhawthorne@idacountysheriff.us